global site
You are currently visiting Dentsply Sirona .
Do you want to change to Dentsply Sirona ?
Cleaning Your New Dentures
To keep your dentures looking bright and smelling fresh, it's important to clean them every day. Here's how: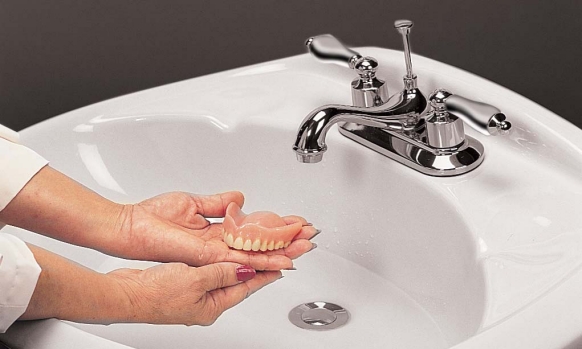 Always clean your dentures over a full sink to prevent breakage if they slip from your hands.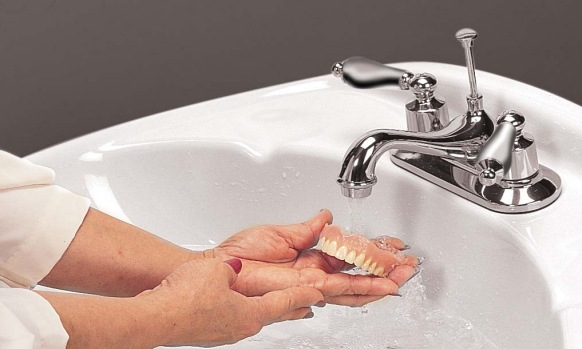 Begin by rinsing your dentures with warm or cool water. Avoid hot water, as it can warp dentures.

Apply denture-cleaning paste to a moistened denture brush or soft-bristled toothbrush. Do not use a brush with stiff bristles, and do not use ordinary toothpaste, bleach, vinegar, or soap unless directed to do so by a dental professional.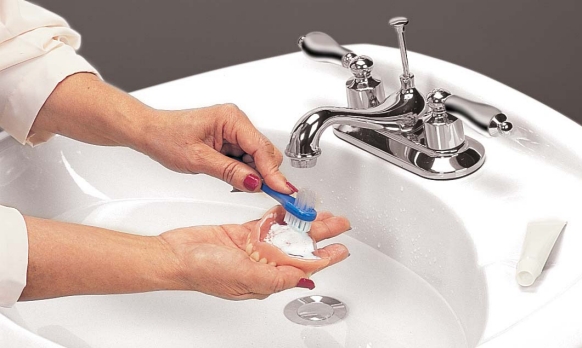 Brush all surfaces thoroughly.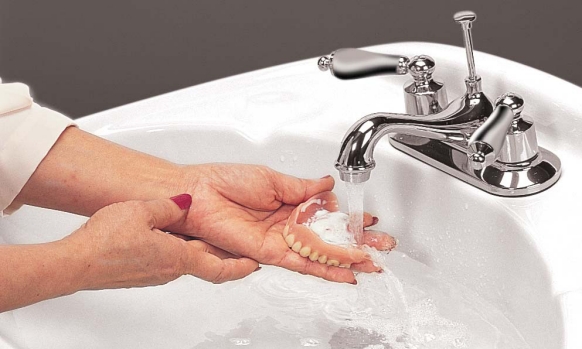 Rinse dentures well under the faucet to remove all traces of cleaning paste.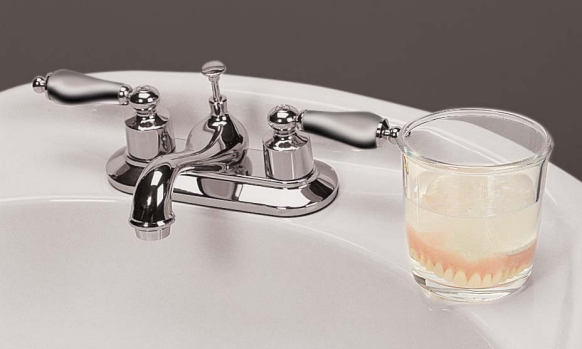 Soak your dentures overnight in a cleanser, such as Fixodent or whichever cleanser your dental professional recommends.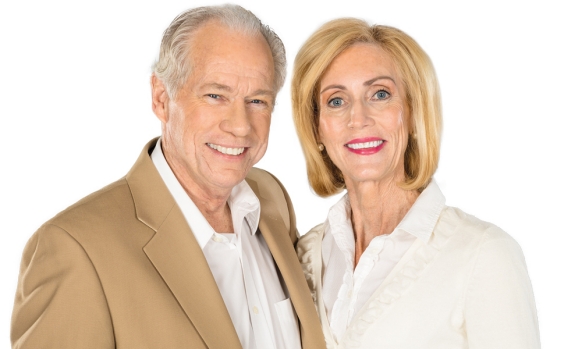 Brush your gums, tongue, and palate with a soft-bristled regular toothbrush to remove plaque and stimulate circulation. You're now ready to reinsert your dentures.

For an extra fresh and clean feeling, rinse with mouthwash several times a day.

Contact your dentist to discuss a treatment plan. If you do not have a dentist, go to Dentistry.com to find one near you.